Top UK Startups for Air Pollution: Persium's Mission at Breathable Cities Accelerator 2023
In the collective effort to combat urban air pollution, many contribute innovative solutions. Persium is proud to be part of this movement, and our participation in the Breathable Cities Accelerator 2023 emphasises our commitment to promoting cleaner air.
The Breathable Cities Cohort
Breathable Cities, hailed as Europe's premier accelerator programme, is a beacon of hope in the fight against urban air pollution. This initiative witnesses a congregation of Britain's leading clean air innovators, all aiming to combat the adverse effects of air pollution.
Out of a staggering 70 applications, followed by rigorous pitching sessions judged by 12 industry experts, only nine startups made the cut. These chosen few are now set to benefit from the comprehensive expertise of Breathable Cities and its partners, Impact on Urban Health and Growth Studio. Both these organisations are united in their passion for discovering solutions that enhance human and planetary wellbeing.
The UK sees up to 43,000 fatalities annually due to air pollution, with urban deprived environments and minority communities being at higher risk. Breathable Cities, recognising this urgency, offers the selected startups an intensive 14-week programme, replete with a non-equity grant of £10,000. This grant, coupled with an assortment of support modules, assists these startups in refining their business strategies, equipping them for potential investors, and sharpening their marketing game.
Persium Air Quality Management
Our Digital Twinning Platform is transforming cities globally. By deploying our IoT Pods, cities can gain hyper-local insights into air quality, visualise pollution in a captivating 3D format, simulate potential policy impacts, and observe real-time ROI on health and economy. Our vision is simple but profound: Make every city smarter, cleaner, and healthier.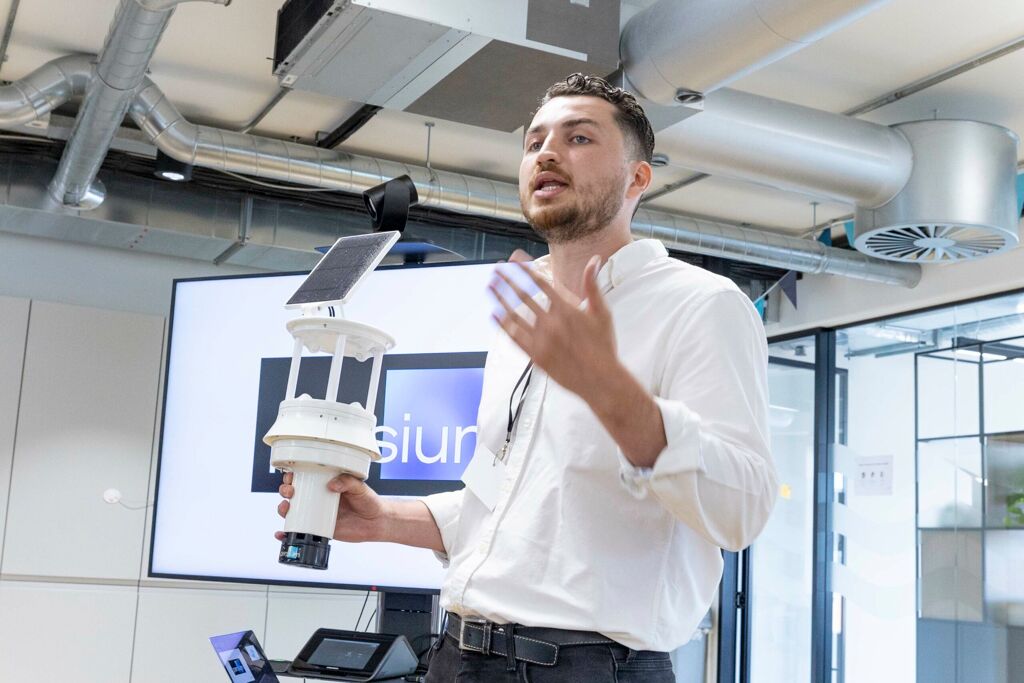 Breathable Cities Demo Day
Our journey with the Breathable Cities Accelerator allowed us the esteemed opportunity to present Persium at Elmgreen School in Tulse Hill, South London. The experience was nothing short of inspirational. Meeting Rosamund Adoo-Kissi-Debrah CBE and Shirley Rodrigues, the Deputy Mayor of London, was an honour. Engaging with the students and showcasing Persium's innovative technology was a highlight, enabling us to discuss our global efforts in assisting cities to counteract air pollution effectively.